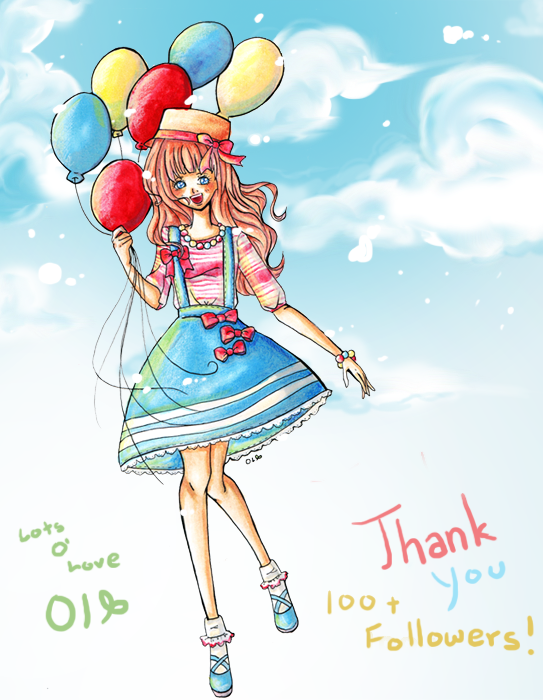 First and foremost, I just want to thank everyone who follows my comic, I am so happy that you are not only entertained by my mini comics but can relate greatly. Your comments encourage me to make more comics, and find even more excuses to wear lolita (even if it's just to go to market).
Anyhoo, to thank everyone for following my comic blog, I will be hosting a contest...
How to enter:
It's quite simple really, you have to simply comment this entry with a time you were inspired by fashion. It sounds rather vague, but it could be the time you were inspired to wear lolita, gyaru whatever. Or when you were thinking of leaving lolita but something held you back. Something that inspired you to wear the clothes you wear.
This isn't a strictly lolita contest, anyone can enter describing any fashion style, or just fashion!
Requirements:
1. Comment below with your Nickname
2. Don't forget to write down your inspiration story
3. You must be a follower!
Prizes:
Me and a handful of friends, will read through all your stories and select 1 winner whom we felt inspired by or whom has touched our hearts with your story, so take your time to write everything you need to.
The winner will be in the next comic, either in lolita or in other fashion styles (depending on your fashion background gyaru, fairy-kei etc) and will receive an art commission from me ( with a choice of chibi, digital, traditional, full body etc).
I know it's nothing fancy for a prize, but I really want to keep the focus on the comic since this is what this blog is all about.
ANYHOO GOOD LUCK!!!
CONTEST ENDS: NEXT FRIDAY MAY 27th, 2011